All on 4 Implants | Nottingham Dental
All-on-4 implants is a technique in which 4 strategically placed implants are used to support permanent dentures. In this article, we discuss all-on-4 dental implants and dentures at Nottingham Dental.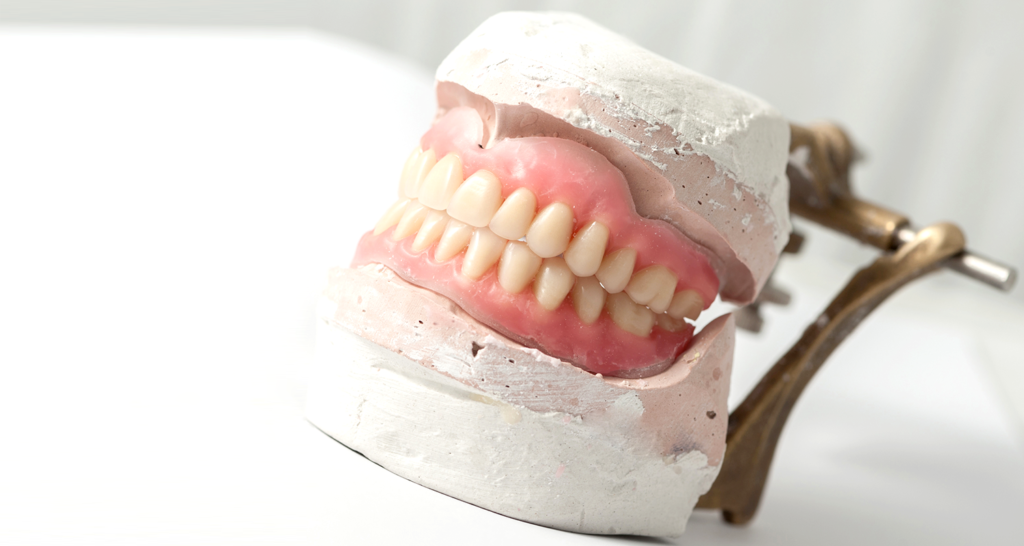 If you've lost all of your teeth, dentures are the most cost-effective teeth replacement available. Wouldn't it be nice to have dentures that stayed permanently on your teeth and didn't come off during awkward moments? Well, that's precisely where all-on-4 implants come in. This is a technique in which the dentist places four implants strategically so that your entire denture can be secured on them. This ensures your dentures are permanently placed, thereby allowing you to speak and eat comfortably without fear of the dentures coming off.
Nottingham Dental specializes in the all-on-4 implants technique and can provide you with the most natural-looking set of dentures possible. Please continue reading for a detailed discussion of all-on-4 dental implants and dentures.
At Nottingham Dental, we offer all on four implants. Book your appointment to learn more!
What are the Steps Involved in Dental Deep Cleaning?
The following is a detailed overview of all the steps involved in a dental deep cleaning procedure.
Advantages of All-on-4 Implants

The following are the primary benefits of all-on-4 implants:

Dentures one of the most cost-effective means of replacing a full set of teeth.
Restores the aesthetic and functional aspects of your mouth and smile.
The dental implants support the dentures permanently so there's no fear of the dentures coming off.
With advanced computer-guided technology, the dentist can see exactly where the implants can be lodged without having to perform bone grafting.
The lack of bone grafting cuts down the recovery time drastically.
The implants also support your existing bone structure and prevent bone loss.
Helps improve speech and eating abilities because of the full set of teeth.
The dentures are life-like and realistic.

All-on-4 Implants Procedure

The dentist will use advanced computer technologies to locate the four ideal locations for implants. Once the locations have been detected, the dentist will plant the metallic implants into the jawbone. During the healing period, you'll have to wear temporary dentures that protect the implants and allow your jawbone to heal.

The dentist will take impressions of your mouth and the necessary alignment of your teeth and send the requirements to a laboratory. During your healing period, the laboratory will prepare the correct dentures. After a few months, when your jawbone has healed adequately, the dentist will attach the complete permanent denture and secure it to the four implants. As such, your dentures will be firmly held in place.

All-on-4 Implants Dentures Maintenance

Maintaining dentures is usually quite a painful endeavor. You have to take them off before sleeping, keep them in water, use special cleansers for them, and rinse them before wearing them, amongst other things. However, dentures attached using the all-on-4 implants method are relatively simple to maintain. You simply have to brush your teeth twice a day and floss your teeth regularly. You should, however, use a toothbrush and toothpaste recommended by your dentist. You should also go for regular dental deep cleaning appointments.
Are you looking for all on four dental implants near me? Schedule your appointment with us today!
All On 4 Q&A
Dental Office near me in Katy, Tx
Dental implants are metallic or titanium posts lodged into the jawbone of the empty socket with the missing teeth. The dentist will find four strategically-located parts of your mouth with enough bone structure to support implants. The titanium post will be lodged into the jawbone. Following that, you'll have to wait for 3-6 months for the jawbone to heal around the titanium post. Once the jawbone heals, the post will become a part of your body. Once that's done, your mouth is ready for permanent dentures.
The cost of all-on-4 implants depends on several factors such as the number of fake teeth necessary, the type of material used, and whether you have insurance coverage. The standard all-on-4 implants comprise acrylic or composite resin dentures attached over a titanium implant. These dentures can cost anything between $20,000 to $30,000, including the cost of the dentures and implant procedures. Porcelain dentures, however, are the most realistic dentures out there. They also last a lot longer than acrylic or composite dentures. They're also a lot more expensive so the cost of porcelain all-on-4 implants may be between $25,000 to $35,000.
In some cases, you can find insurance coverage for at least some of the cost. This is an extremely expensive procedure so it's important to look into that option.
Schedule your All-on-4 Implants Appointment
All-on-4 Implants may be one of the more cost-effective ways of replacing all of your teeth, but they're still extremely expensive. That's why you must go to a highly reputable dental clinic that specializes in the treatment so you get one of the best dentures and treatment. Nottingham Dental is one of the best dental clinics for teeth replacement in Katy, TX. We have world-renowned board-certified dentists who will carefully advise you on some of the best teeth replacement options and provide some of the best all-on-4 implants for your needs. For more information, please schedule an appointment today.