Full or Partial Dentures | Nottingham Dental
Dentures are removable appliances or artificial teeth that act as replacements for your teeth. In this article, we discuss what are full or partial dentures at Nottingham Dental.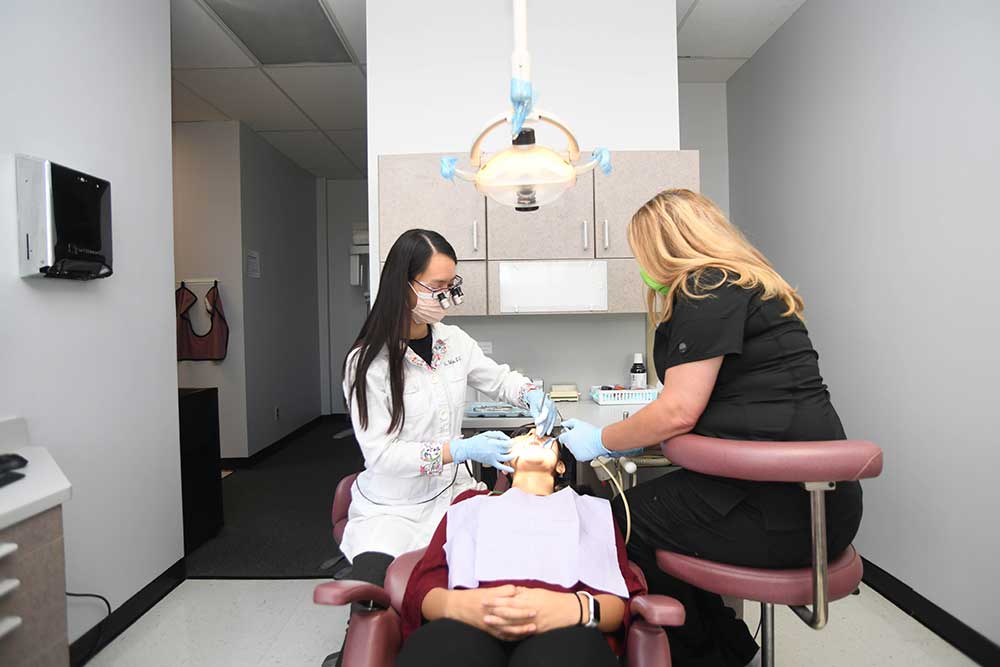 Are you searching for dentures near me? At Nottingham Dental, we offer affordable dentures for you. Schedule online now!
If you're missing some or all of your teeth, dentures are the most cost-effective means of replacing them. They're also one of the most popular teeth replacements out there, mostly because of their cost-effectiveness. Dentures are removable artificial teeth that you can wear when you're missing some or all of your teeth. Since they're removable, you have to manually take them off while eating or sleeping. Acquire the finest professional full or partial dentures near me. 
There are a number of different types of dentures out there — full dentures, partial dentures, permanent dentures, and temporary dentures. Nottingham Dental is one of the best dental clinic in Katy, TX to provide a wide array of choices for full or partial dentures at an affordable prices. Please continue reading for a detailed discussion of full or partial dentures.
Are you missing all of your teeth? No need to worry, there are many teeth replacement options for you! Call us to learn more.
It's possible to lose all of your teeth on one or even both of your arches. This may happen because of gum disease or because the dentist believes the only way to save your teeth is to remove all the teeth on one arch. If you're missing all your teeth on an arch, you can use full dentures to replace them at a very affordable and pocket-friendly price.
Full dentures are a complete set of fake teeth supported by a gum-colored or pink acrylic base. You have to place the appliance on your gum tissues — the porcelain or acrylic artificial teeth give the appearance of actual teeth. They look natural but they're also removable. If you want to fix them permanently, you can also go through a dental implant procedure and lodge the dentures over the implants.
Full dentures also need to be adjusted as you grow older because the shape of your mouth continues changing. Over time, you may find that your full dentures don't fit correctly anymore. When that happens, you should immediately replace your dentures or go to a dentist because ill-fitting dentures can lead to infections and injuries. You should also avoid adjusting the dentures manually because they can further damage the dentures. Find out more about full dentures near me at the best dental clinic.
Dental dentures are a great option to regain your smile. Schedule your appointment today!
What are Partial Dentures?
It's possible that you haven't lost all your teeth from a single arch but different teeth from different parts of your mouth. The missing teeth can make it difficult to eat or speak correctly. With partial dentures, you can replace only the missing teeth, thereby improving your speech and eating. These partial dentures are also removable and you can take them off whenever you want.
Partial dentures are made of thin metal frameworks that come with metal clasps and go around the gums of your existing teeth. While the appliance is supported by your actual teeth, they come with porcelain or acrylic fake teeth that can take up the spots of the missing teeth. As such, it looks like you have natural teeth externally. You can take them off whenever you want. The metal framework is also covered by a gum-colored acrylic material so it blends in perfectly.
As is true for full dentures, partials can also be supported by dental implants at an affordable price. You can plant titanium posts in the jawbone of the missing teeth to support your partial dentures as well. This firmly fixes the partials in place so they don't come off while talking or eating. To know more about partial dentures near me visit your nearest dental clinic.
Don't let missing teeth keep you from achieving the smile you've always wanted. Ask us about our denture procedure!
Dentures Q&A
Dental Office near me in Katy, Tx
The following are some tips to maintain your dentures:
Only use dentist-recommended denture cleansers.

While cleaning the denture, keep a bowl of water or towel under it so it doesn't fall down on the floor or get contaminated.

Brush the dentures regularly just as you would your actual teeth.

Use toothbrushes specifically meant for dentures to avoid damaging them.

Clean the dentures after eating.

Dentures lose their shape when they go dry so you should keep them in a glass of water when you're not wearing them.

Rinse the dentures before wearing them.
The following are the steps involved in making dentures suitable for you:
Consult your dentist to discuss your teeth replacement options. They'll advise you on which type of denture to use.

The dentist will take accurate impressions of your mouth, teeth, and jaws in general. Following that, the dentist will ask you to bite down on a mold so they can check the teeth alignment.

The dentist will send the measurements and mold to the laboratory for the dentures preparation.

You'll have to wear temporary dentures and see if they're okay. If there are no issues with them, the dentist will order permanent dentures and you wear them. It will take a few weeks for you to receive the permanent dentures.
If you've lost several teeth, dentures will be the favorable alternative.
The following are some of the primary benefits of dentures:
They allow you to speak and eat effectively.

Partial dentures prevent the surrounding teeth from drifting, thus keeping them intact and maintaining the shape of your face.

The dentist doesn't have to make any permanent alterations to your existing actual teeth — there's no need to remove or shave existing teeth.

You can take the dentures off whenever you want.

You can also wear dentures as placeholder teeth and opt for restorative options like dental crowns and dental bridges later.
Schedule your Dentures Appointment
Nottingham Dental is one of the best clinic for dentures and teeth replacement options. Our board-certified dentists will examine your teeth and create dentures that are perfect for your needs. For more information, please schedule your dentures appointment today.