Our Office | Nottingham Dental
Nottingham Dental has been caring for the patients of Katy, TX, for over 30 years. In 2019, Dr. Yan took over the practice and continues to deliver the same high-quality, comprehensive care you've grown to expect from our skilled team. Nottingham Dental is highly reputed and we've established ourselves as pillars of the dental community in Katy, TX, providing a wide range of dental procedures for all kinds of patients.
We are in Nottingham Country Building at 20501 Katy Freeway, Suite 104 in Katy, TX. If you would like to make an appointment or have any questions, please call (281) 578-0211 or email us at nottingham18@gmail.com.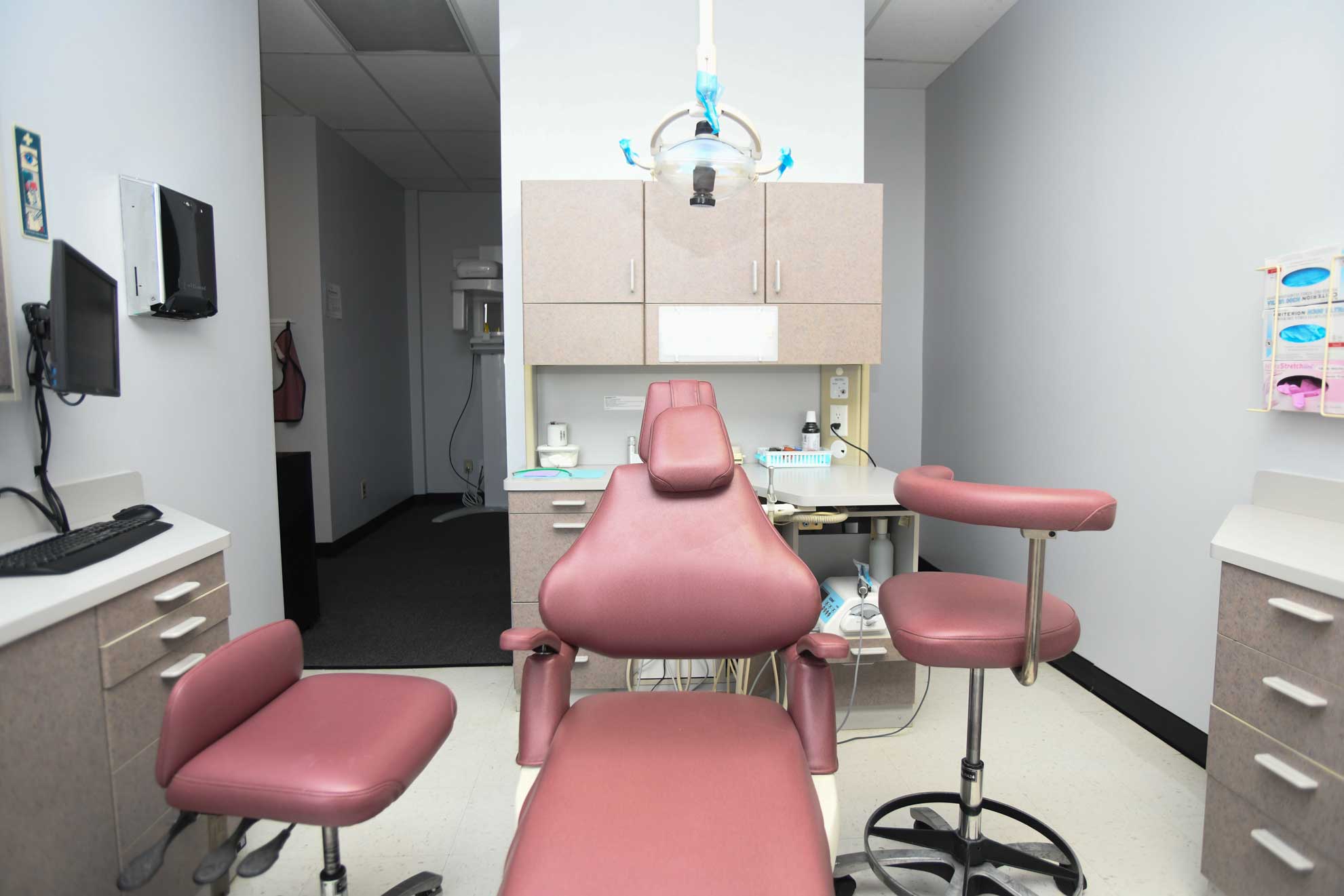 Jennifer Chen
Dr. Chen is a board certified periodontal and dental implant dentist. Her passion is to see the total restoration as well as the health and beauty of patient's gums and teeth. By employing the newest technology and applying the most advanced evidence based approaches, Dr. Chen endeavors to achieve some of the best possible treatment results with minimal invasive approaches. Currently, her expertise includes but are not limited to the following: laser treatment for gum/implant infection, pinhole gum rejuvenation, teeth implant placement for single or multiple units including all-on-4, bone grafting and ridge augmentation, gum and bone cosmetics.
Book a Consultation
Call Now (281) 578-0211
Dr. Yan
Dr. Ruth Yan grew up in Houston, TX, but spent many years in Nashville and then San Francisco
for school and work. She finally moved back to Houston in 2019 and took over the office of
Dr. Andrews, who had been faithfully serving his beloved patients for the last 30+ years!
Now Dr. Yan continues this tradition of treating patients like family. She loves her patients and loves
doing top notch dentistry. Bonus: Dr. Yan also considers herself a huge nerd who values lifelong
learning, which means she incorporates cool technology and stays up to date on the latest
advancements in dentistry!
Book a Consultation
Call Now (281) 578-0211
Janet Randolph
Dental Hygiene has grown to be an essential part of who Janet is as a person. One of her favorite parts
of hygiene is how much time she gets to spend with her patients one-on-one. She enjoys people from all
walks of life whom she never would have met otherwise. Her life is enriched on a daily basis because
of the relationships she has with her patients. She enjoys the "dentistry" part of dental hygiene and
helping people with their oral health…don't get her wrong, she is touched by her patients' words and
actions every day. They are her continual inspiration and are the reason she comes to work every day.
Book a Consultation
Call Now (281) 578-0211
Catherine Berger
Catherine's passion for dentistry dates back to her time in high school. She has been in dentistry
as a hygienist since 2007 and enjoys the conversations she has with her patients and the care that
she gives them. She aims to ensure her patients are fully informed and comfortable during their visit.
Educating her patients on oral health is important to her. She strives for all her patients to have great
oral care.
Book a Consultation
Call Now (281) 578-0211
Jackie Lopez
Jackie's mother was an assistant for over 10 years and was her inspiration for getting into dentistry
back in 2006. Nothing brings more joy to Jackie than being able to help educate patients on how our
team can improve their smile. She enjoys the satisfaction of helping patients smile again by providing
exceptional service to each and every patient that walks through our doors. Outside of work she enjoys
spending quality time with her three children and husband.
Book a Consultation
Call Now (281) 578-0211
Cheyenne Cerda
Cheyenne's friendly demeanor and love for people brought her into dentistry. With a strong background in pediatric dentistry, Cheyenne decided to dive into General dentistry and continue gaining experience. She enjoys working alongside Dr. Yan and Dr. Chen and all of her amazing colleagues. Her compassion towards others drives her to make the best possible experience for everyone while visiting the dentist. When not at the office, she loves to spend time playing the ukulele, painting, and visiting with friends and family.
Book a Consultation
Call Now (281) 578-0211
Our Dental Clinic
At Nottingham Dental, we believe that the aesthetic outlook of the clinic should induce peace rather than anxiety. Most people suffer from dentophobia (fear of dentists) to some extent — and that's because most dental clinics we went to as children were extremely sterile and made no attempts to soften the terror of being prodded by so many sharp objects and tools.
Nottingham Dental distinguishes itself from most dental clinics by generating a calm aesthetic. Our clinic has been designed with warm natural accents and materials to create a spa-like ambiance that puts you at ease. Furthermore, we also have entertainment facilities so our younger patients and children can distract themselves while they wait.
Our Expert Board-Certified Dentists
Board certification isn't necessary for dentistry but it does help you distinguish some of the best dentists from the others. Board-certified dentists are special because they've gone through rigorous training and accomplished several challenging professional milestones to receive the certification. As such, being board-certified is a badge of high quality and a guarantor of experience.
At Nottingham Dental, we have two board-certified dentists — Dr. Chen and Dr. Yan — and they'll make sure they diagnose the root cause of your dental issues and give you one of the best advice on the treatment protocol. Not only are they extremely skilled and professional, but our dentists are also extremely friendly and patient, which is why all their patients love them.
Schedule an Appointment
Nottingham Dental is one of the oldest and most reputable dental clinics in Katy, TX, and we've been treating patients in the area for decades. As such, our reputation truly does speak for itself but we're always happy to meet new patients and help them maintain the perfect smile. Feel free to stop by our clinic during our open hours and if you have any questions at all, please schedule an appointment today!